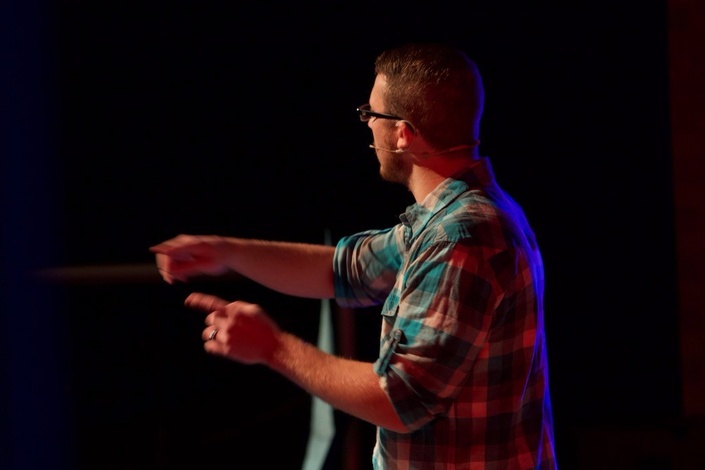 Sticky Sermons Academy
Step-by-step system to get you preaching memorable sermons every week.
ENROLLMENT IS CURRENTLY CLOSED
Why do some sermons stick with us and others are forgotten before people even leave the building?
Why are some pastors able to prepare and write their messages efficiently, while others struggle to get them done before Saturday?
Why are some churches hubs reaching unchurched people and bringing them into the family of God consistently?
Well, what's the answer?
Some have a memorable structure and some don't.
Some get ahead and some don't.
Some are communicating compelling gospel messages and some aren't.
Developing an effective system for preparing, writing, and delivering sermons is what will allow you to save time and connect people to the gospel more.
If you are just starting out in ministry or you're a seasoned veteran in the trenches, you'll benefit from our step-by-step approach that will allow you to develop a system that is centered around how you are wired.
But how do you develop all this?
Introducing Sticky Sermons Academy
My name is Brandon Kelley and my name is Joe Hoagland. We're the co-founders of RookiePreacher.com and the co-authors of Preaching Sticky Sermons.

Over the past 5 years, we've been helping pastors preach better sermons.
We've uncovered and reverse-engineered 8 main strategies YOU need to implement in order to develop your own system for preparing, writing, delivering, and extending memorable sermons week in and week out.
We are pastors who are in the trenches every day and this has allowed us to deconstruct what we are doing in our ministries in order to help you in yours. Our practical content has been featured on popular sites like Church Leaders, Sermon Central, Church Plants, Church Jobs Finder, Brian Dodd on Leadership, and more.
5 years ago, we started RP because we sought to meet a need for pastors just like you who need practical, actionable content. And it seems to have struck a nerve because today, thousands of people are benefiting from the content and free resources on RP every week.
But a blog and a book are limited.
We want to give you Seminary level guidance that is a fraction (seriously, a FRACTION) of the cost and exponentially higher on practicality.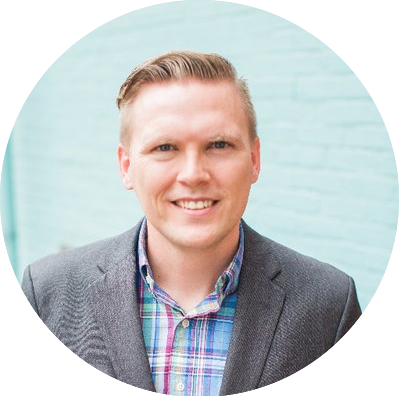 "Sticky Sermons Academy provides a systematic, repeatable process for preparing and delivering life-changing messages. I highly recommend you get the course and start digging in. You'll be glad you did."
- Lane Sebring, Author of Preaching Killer Sermons and Creator of PreachingDonkey.com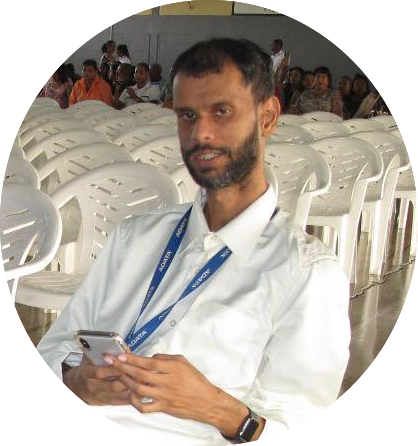 "Sticky Sermons Academy is a really good resource for anyone wanting to better their preacher skills.
Well worth the cost and highly recommended!!"

- Brian Ramdhan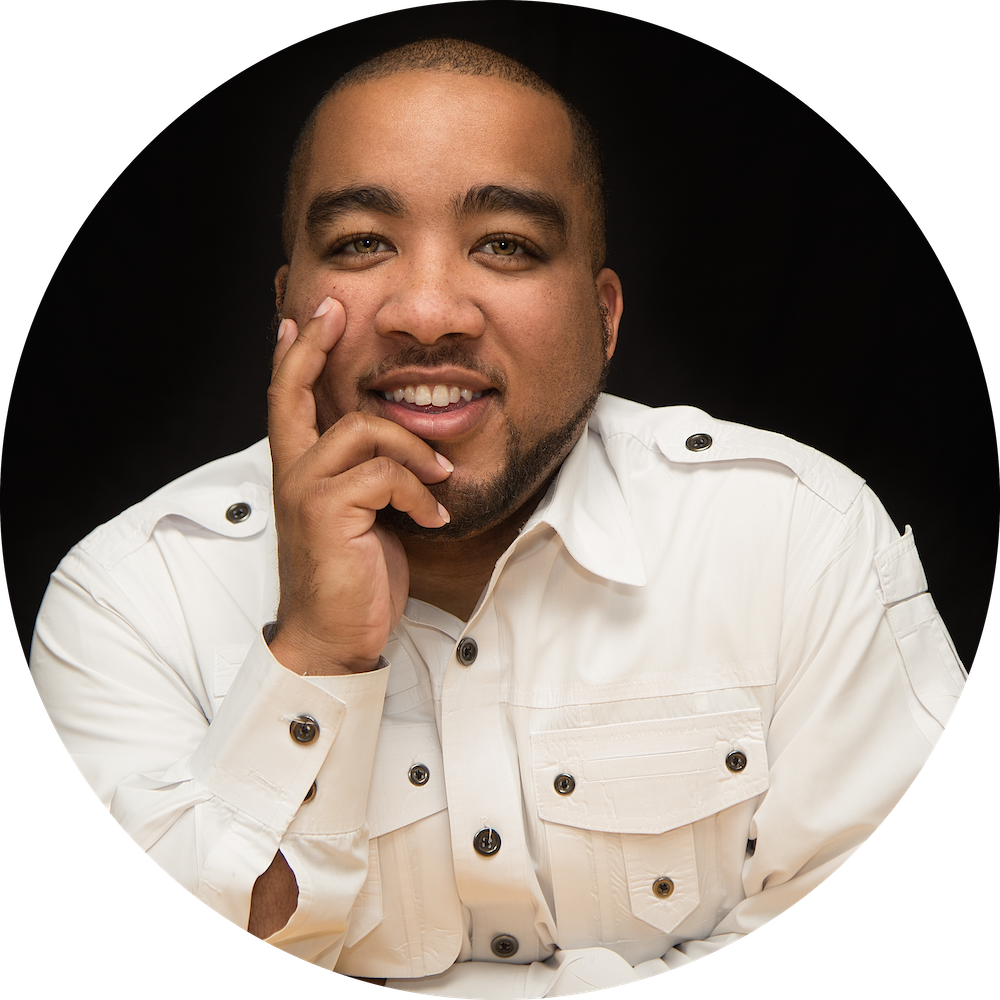 "Churches are more integrated today than ever before. While writing a sermon, African-American preachers are often tasked with retaining a sense of cultural identity while synchronously signaling that we have membership in the dominant majority. Sticky Sermons Academy teaches how to deliver such with appropriate eye contact, voice inflection, and cadence so the message is welcoming to all cultures."
- Tony Ray Smith, Senior Pastor of The Word Church, Author of Moving Forward and Goal For It
We've gone through this very process ourselves, but we want to come alongside you and help you do the same.
Here are the 5 goals we have for you:
Help you develop your own system and schedule for sermon preparation.
Help you get ahead and stay ahead in your sermon preparation.
Help you write and structure your messages in such a way that implements the characteristics of story.
Help you deliver gospel-infused messages intentionally and powerfully.
Help you and your team extend the sermon beyond Sunday.
At the end of each module is an easy-to-follow checklist/worksheet and schedule so you can methodically implement what you've learned. No guesswork. Just follow the plan.
What Topics Does the Course Cover?
This course covers four main topics:

1. How can I develop an efficient sermon preparation plan?

Every ministry context is different. We don't want to give you a cookie-cutter method, but what we do want to do is help you develop your own plan that works in your context - a plan that snowballs so you're never behind and always ahead.
We'll start at the beginning and lay the foundation for developing a plan.
You'll learn the habits you need to have in order to develop a sermon prep snowball.
You'll learn how to document your sermon prep so you can use it this week or months from now.
You'll learn how to get ahead with a calendar and stay ahead with a research team.
You'll learn how to put it all together so you know exactly what to do and when every single week.
2. How can I write messages that naturally connect?

One of the biggest problems I ran into early on in ministry was how to craft messages that weren't just true, but messages that were compelling and memorable.
We'll break down every piece to writing a sticky sermon.
You'll learn the sticky sermon structure and why it creates memorable sermons. It works, just work it.
You'll learn why your message should be centered around one point and how to do it well.
You'll learn principles for storytelling that novelists and producers know so we can also tell them well.
You'll learn how to preach the gospel every time, no matter the passage you're preaching on.
There is a lot that goes into writing a memorable sermon, but when you let us go with you every step of the way, you'll find these things eventually coming to you intuitively.
3. How can I deliver sermons in a compelling, intentional, and powerful way?

This is where the rubber meets the road…
If you have great content, but poor delivery, people will have a harder time to connect. So let's remove all the barriers and deliver your great content in a compelling way.
We'll give you the tools you need to intentionally deliver every sermon so it sticks.
You will learn how to properly use non-verbal techniques to communicate the message.
You will learn how to use your eyes to connect with everyone in the room.
You will learn how to intentionally use cadence variation to put subtle strobe lights on points of emphasis.
You'll learn how to properly use emotion to communicate the thrust of the text.
You'll learn how you can use media with integrity and effectiveness when you preach.
4. How can I extend my sermon past Sunday so more people take action throughout the week?

You've spent a lot of time preparing, writing, and delivering your sermon. Don't let it simmer out on Sunday.
We live in the age of the internet. So let's leverage that to ensure your last sermon sticks with people on Wednesday as much as it did on Sunday.
We'll teach you the ins and outs of these strategies.
You'll learn how to create and distribute graphics that engage your audience on social media.
You'll learn how to utilize your sermon video or audio to create a memorable clip for use on the internet.
You'll learn how to use the extra content you cut from your message to continue the conversation with your congregation.
You'll learn how to use small groups in two powerful ways that will move people forward from Sunday's message.
The strategies you'll learn here will grow your church's reach in the community and you'll see visitors come because they were engaged online first.
We have interviewed pastors of large churches, small churches, and everything in between on the topic of preaching sticky sermons.
We have interviewed church creatives on how to increase the sermon's effectiveness online.
We'll listen to you, our students, on who you want to hear from and go make it happen.
Students will get to be a part of an exclusive private Facebook group where we will learn from each other.
For those interested, we'll teach you how to do a mastermind group and, together, work through your greatest ministry challenges.
Your Instructor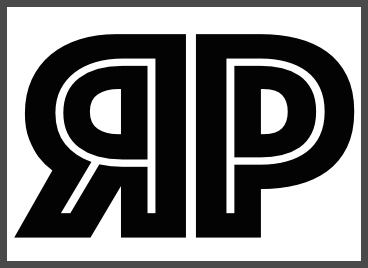 Brandon Kelley and Joe Hoagland are the co-authors of Preaching Sticky Sermons and co-founders of RookiePreacher.com. They are lead pastors in the trenches in Bluffton, Indiana and Marion, Ohio. Their articles have been featured on SermonCentral.com, ChurchLeaders.com, ChurchPlants.com, MinistryTech.com, and ChurchJobsFinder.com.
Course Curriculum
Introduction
Available in days
days after you enroll
Module 1: Developing an Efficient and Effective Sermon Prep Process
Available in days
days after you enroll
Module 2: Take Your Preaching Calendar to the Next Level
Available in days
days after you enroll
Just imagine what life would be like if you had a sermon prep plan that maximized your time in your context. Imagine what would happen if your messages stuck with your people longer and they took action from them. It's possible. Will you let us help you?
Enroll now and you'll get:

Full Sticky Sermons Academy Course (8 modules with practical, actionable lessons)
Checklists or worksheets for each and every strategy you learn
Periodic Live Q&A Sessions
Video downloads
Audio downloads
Exclusive access to the Sticky Sermons Academy Private Facebook Group to connect and grow with pastors from all over the world
This course is closed for enrollment.
Frequently Asked Questions
When does the course start and finish?
The course starts now and never ends! It is a completely self-paced online course - you decide when you start and when you finish.
How long do I have access to the course?
How does lifetime access sound? After enrolling, you have unlimited access to this course for as long as you like - across any and all devices you own.
What if I am unhappy with the course?
We would never want you to be unhappy! If you are unsatisfied with your purchase, contact us in the first 30 days and we will give you a full refund.
Will this course continue to be updated? And will I get free access to future versions?
Yes! This will be the flagship Rookie Preacher product and it will be updated on a regular basis. Once you are enrolled, all future versions are free at no cost.
How much more is in the course vs. what you already put out on your blog and in your book?
If the blog and the book is a textbook, the course is a Seminary course. Many of the core concepts we've discussed on the blog and in our book are in the course. However, the course goes into MUCH more detail AND it's a guided track so you know exactly what to do and when to do it - just like a course in Seminary (only cheaper and more practical).
Will this work for someone who has been preaching for years/decades?
Absolutely. We believe that we should never stop learning. Our approach to sermon prep, writing, delivering, and extending is likely different from what you've learned in your formal training. And we believe that's a good thing. The key is to give yourself to the process. If you're still willing to learn and to try a new approach to your work as a preacher, you'll benefit greatly from this course.
Is this course best if I am full-time or bi-vocational?
Both. We know that everyone's context is different and that is why we have designed this course to equip you to develop systems and processes for sermon prep that work FOR YOU in YOUR context.
What if I've never preached a sermon and am just getting started in ministry, will this be a good fit for me?
Yes! We do a holistic approach that is PERFECT for someone in your shoes. In fact, I wish I had this course when I was just starting out. It would have saved me time in prep and frustration in delivery. Reps are the most important thing you can get and this course will help you get reps even if you don't have the opportunity to get them at a church - and maximize those reps by using our strategies.
Can I afford this right now?
At the end of the day that's a question you have to answer. However, I can tell you that this course will more than pay for itself. The pricing model is specifically designed to enable you to make it work without breaking the bank. Feel free to approach your leadership and ask them to help you pay for it. This really is continuing education for ministry so ask and see what they say.
How much time will this take?
Great question! The course itself is being designed to go through in under 1 hour per day. As far as implementation, that depends on your experience level, skill and how quick you learn. While we can't guarantee anything, we have tried to design it so that anyone can learn and practice each lesson in less than an hour a day.
How often SHOULD I work on it?
That's really up to you. Don't rush through it, but don't work on it once a week. Put the time in. If you're willing to work HARD and follow this guided plan, your preaching will improve.